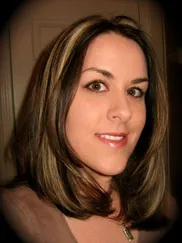 Kimberly Reszetylo, CMT
Kimberly has been a certified massage therapist since 2007 after graduating from a 900 hour muscular therapy program in Boston, MA. She attended the well respected school of Cortiva MTI for an accelerated one year Muscular Therapy program, and while there, she learned a variety of modalities including Deep Tissue, Neuro Muscular (trigger point) Therapy, Swedish, Orthopedic, Sports massage, Prenatal, Myofascial, and also some focus on Reflexology and Shiatsu.

Following graduation, Kimberly has gained diverse knowledge and experience from working in a variety of different massage therapy environments. First of which was a fast-paced spa called the XpresSpa, located in the Pittsburgh International Airport. Several months later, Kimberly met Dr. Jacob Barlow while he was working at the Sewickley Chiropractic Center and eagerly accepted the position as massage therapist. After learning first hand how well massage therapy and chiropractic care compliment each other in treating patients, Kimberly was thrilled to join Dr. Barlow at Avonworth Chiropractic in September of 2009. Over the years, she's had the opportunity to see first hand how massage therapy has helped her patients find some much needed relief from ailments such as stress related muscle tension, headaches, muscle spasms, fibromyalgia, and lack of range of motion, just to name a few. Her main goal as a massage therapist is to make her patients feel better so they can live better.
Contact Kim: [email protected]